Will Kyoto save Tuvalu?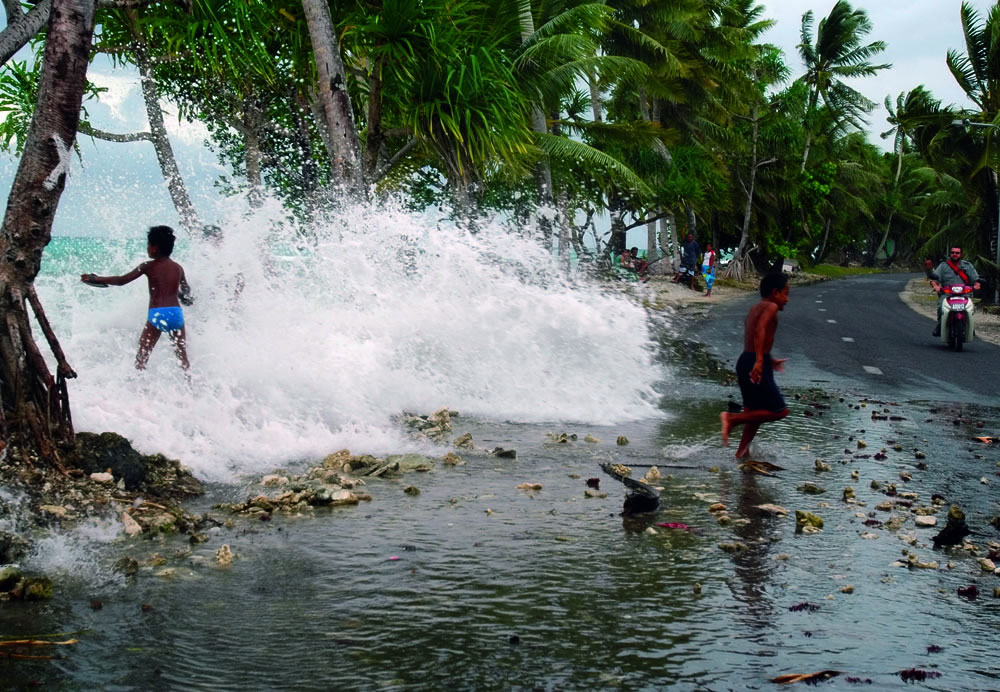 Image source: unfccc.int
That juggernaut of a lobby group, AOSIS, which (… ahem) as we all know, is the Alliance of Small Island States, will be rejoicing tomorrow when the Kyoto Protocol officially comes into effect. The question is, will this coalition of small island and low-lying coastal countries be any less vulnerable to the adverse effects of global climate change? Recent events in Tuvalu suggest that, in all likelihood, it will be too little, too late.